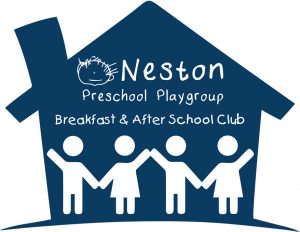 Our Breakfast and After School clubs provide care for Reception to year 6 children at Neston Primary School.
Breakfast Club is held in Neston Memorial Hall. It includes a breakfast of cereal, toast and fresh fruit.
After School Club is held in the Neston Memorial Hall on Monday, Thursday and Friday, and from the Upper Room, St Philip's and St James' Church (next to the school) on Tuesday and Wednesday. These sessions include a snack. We can also collect children from afterschool clubs that are held at Neston Primary School.
Children are safely escorted between Neston Primary School and the setting by our staff.
All sessions are Wiltshire school term times only.
For more information, please contact us or Tel – 07538 355157 | Email : nestontreasurer@gmail.com
Breakfast Club Times
Monday – 7.30 – 9.00 am
Tuesday – 7.30 – 9.00 am
Wednesday – 7.30 – 9.00 am
Thursday – 7.30 – 9.00 am
Friday – 7.30 – 9.00 am

After School Club
Monday – 3.15 – 6.00pm [Neston Memorial Hall]
Tuesday – 3.15 – 6.00pm [St Philip's and St James' Church Hall]
Wednesday – 3.15 – 6.00pm [St Philip's and St James' Church Hall]
Thursday – 3.15 – 6.00pm [Neston Memorial Hall]
Friday – 3.15 – 5:30pm [Neston Memorial Hall]